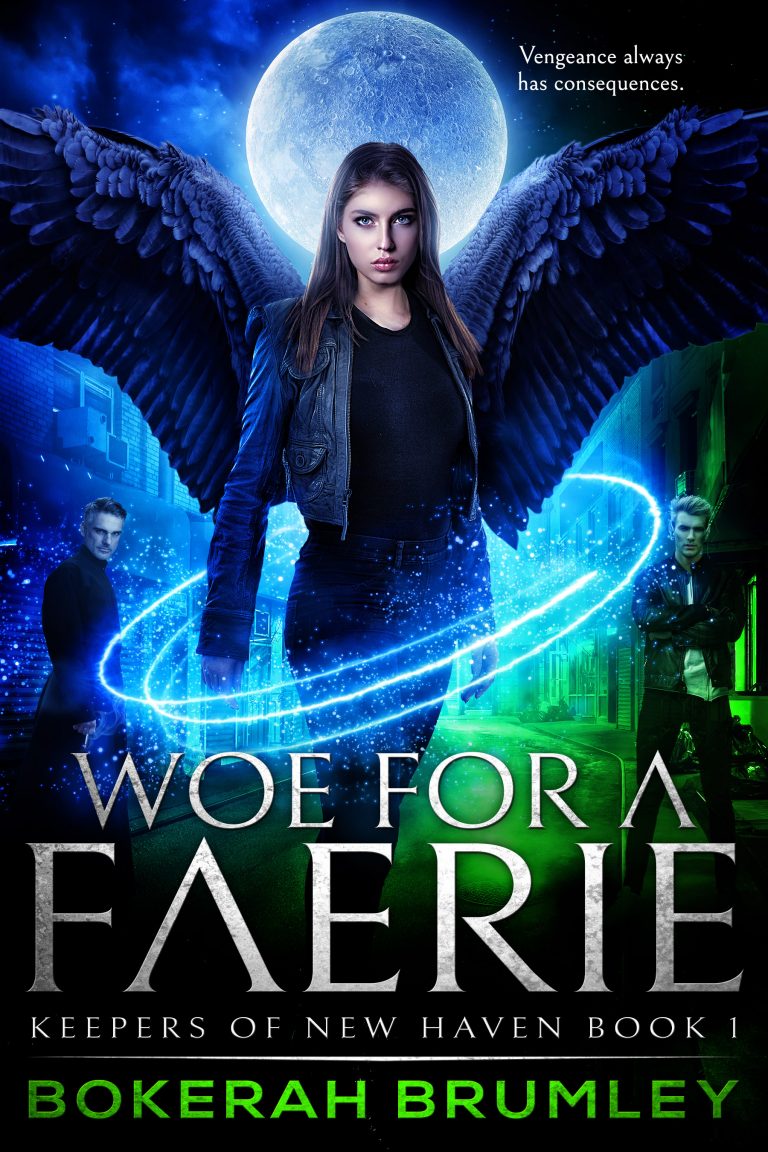 Join my newsletter. Get a free book.
Vengeance always has consequences.
Woe will do anything for those she loves…including violate the angelic code that binds her.
Her beautiful wings incinerated, Woe is cast out of the sky and down to the streets of New Haven City. She can no longer fly. The claustrophobic agony of being mortal leaves her helpless.
After her fall, the mysterious Fae prince Arún saves her from an attacker, then abandons her at the church where she once served as a messenger. Left in the care of the brooding balance keeper Jason, Woe must learn to be human. And learn to live without her wings…
Unique, captivating and I couldn't put it down. Woe is a fallen angel. The murder of an innocent determines her choice and she gives up her wings. This is her story. She meets a pretend priest, a fae prince and a few other unusual characters. In the process of finding the 'bad guys' she starts to learn about being human and about herself. I enjoyed this book a lot. The world is well developed with so much potential for future books. All of which I will be reading. This is a clean read.
Subscribe Now
and Start Reading!
Read Woe for a Faerie or choose another to get started!